The bloodiest war ever fought on earth was nearing its end.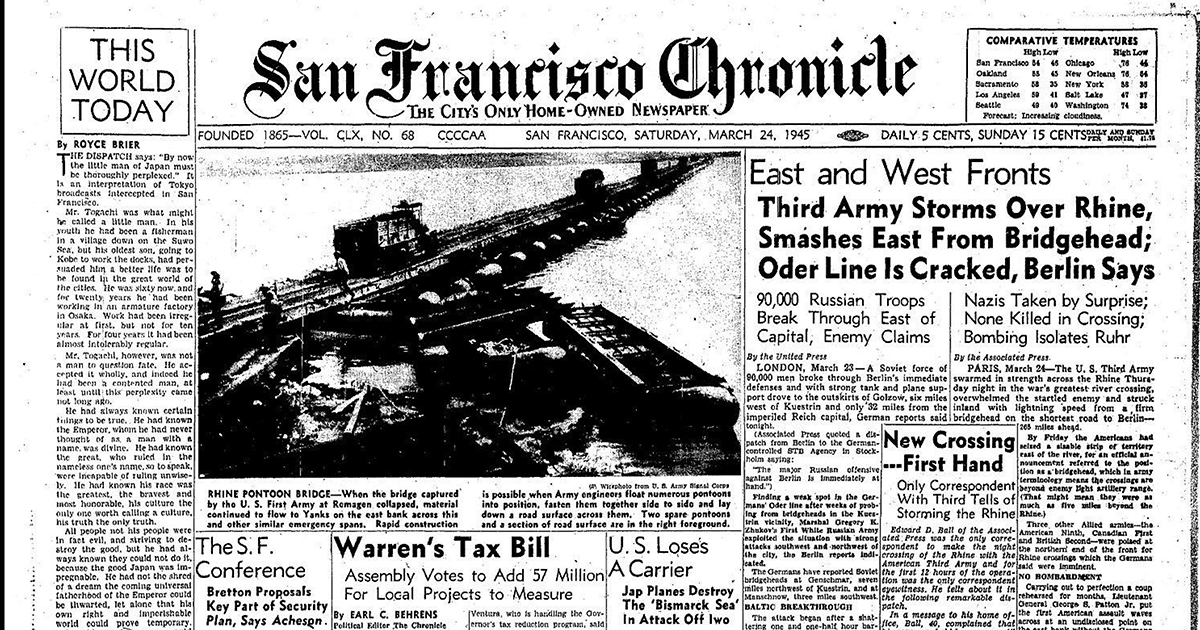 Chronicle Covers: When U.S. and Soviets converged on Berlin
<p>The Chronicle's front page from March 24, 1945, covers U.S. and Soviet offensives in Germany during World War II along the Eastern and Western fronts. On the Eastern Front: "A Soviet force of 90,000 men broke through Berlin's immediate defenses and with strong tank and plane support drove t…


Source
Some local news is curated - Original might have been posted at a different date/ time! Click the source link for details.